Technicom CCTV & IP Surveillance
Unparalleled Security with Technicom's CCTV & IP Surveillance Systems
Welcome to Technicom Engineers Network, your trusted partner for cutting-edge CCTV (Closed-Circuit Television) and IP (Internet Protocol) Surveillance solutions. In an increasingly interconnected world, security is paramount, and our advanced systems provide the watchful eyes your premises need. Discover how our CCTV and IP Surveillance solutions can safeguard your assets, enhance safety, and provide peace of mind.
What Sets Our CCTV & IP Surveillance Systems Apart?
Our CCTV and IP Surveillance systems are designed to offer comprehensive security solutions for a variety of applications, from homes and small businesses to large-scale commercial and industrial facilities. Here are the key features that set Technicom apart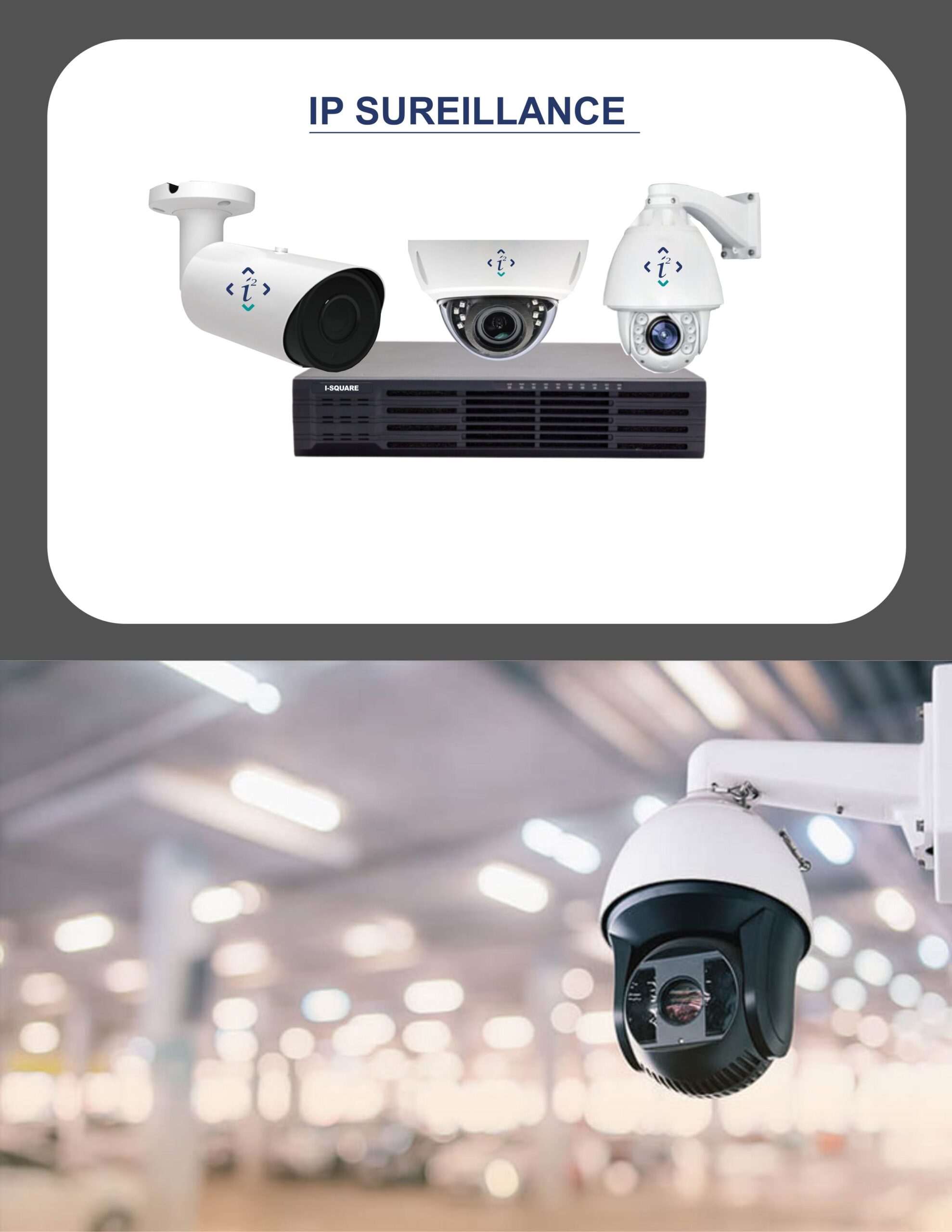 1. High-Quality Video Monitoring: Our systems deliver crystal-clear video quality, ensuring that you can capture critical details in real-time, day or night. This clarity is essential for identifying potential threats and incidents.
2. Remote Access and Monitoring: Gain control and peace of mind with the ability to view your surveillance feed remotely from any internet-enabled device. Check on your property, even when you're miles away.
3. Scalability: Our CCTV and IP Surveillance systems are scalable, making them suitable for both small and large installations. Start with a basic setup and expand as your needs grow.
4. Advanced Analytics: Leverage the power of advanced analytics to receive alerts for suspicious activities, unauthorized access, or any other predefined events, enhancing the effectiveness of your security.
5. Integration Capabilities: Our systems seamlessly integrate with other security and automation solutions, providing a holistic approach to building security and management.
Why Choose Technicom's CCTV & IP Surveillance Systems?
Expertise: With years of experience in security technology, our team has the knowledge and skills to design and install surveillance solutions that truly meet your needs.

Customization: We understand that every property is unique. Our systems are highly customizable to provide tailored security solutions.

Reliability: Trust in the reliability of our systems, backed by our commitment to delivering surveillance solutions that work when you need them the most.

Customer Support: Our dedicated customer support team is available to assist you with any inquiries or issues, ensuring your security system operates flawlessly.
At Technicom Engineers Network, we believe in harnessing technology to create smarter, more efficient buildings. Our Building Automation Management Systems provide the control, comfort, and efficiency that modern facilities demand. With our expertise and commitment to excellence, we are your partner in building a future where your facilities work smarter, not harder.
Take the first step toward a more intelligent building. Contact us today to discuss how our BAMS solutions can transform your facility and drive efficiency, cost savings, and sustainability.